Merry Christmas & Happy New Year! That's right we are still celebrating Christmas! We celebrate many important days during the Christmas season. December 25th- Christmas
January 1st- Solemnity of Mary
January 2nd- Feast of the Epiphany
January 3rd- The Most Holy Name of Jesus
January 9th- The Baptism of the Lord
The Baptism of the Lord is the last day of the Christmas season. January 10th we return to Ordinary Time.
I pray that this new year brings you to a closer relationship with God and that you are filled with peace, love, and joy.
God Bless,

Miss Klant
Christmas Winter Wonderland
Thank you very much for making our Christmas Winter Wonderland such a success! I am very grateful for all the volunteers and the PTG especially Mrs. Ciceron for chairing the event. A big thank you to Mr. Cromwell and the teachers for preparing the students. It was an awesome day!
Noah Homes Concert
The Kids Chorale and Handbells Choir performed a beautiful concert at Noah Homes on Friday, December 17th.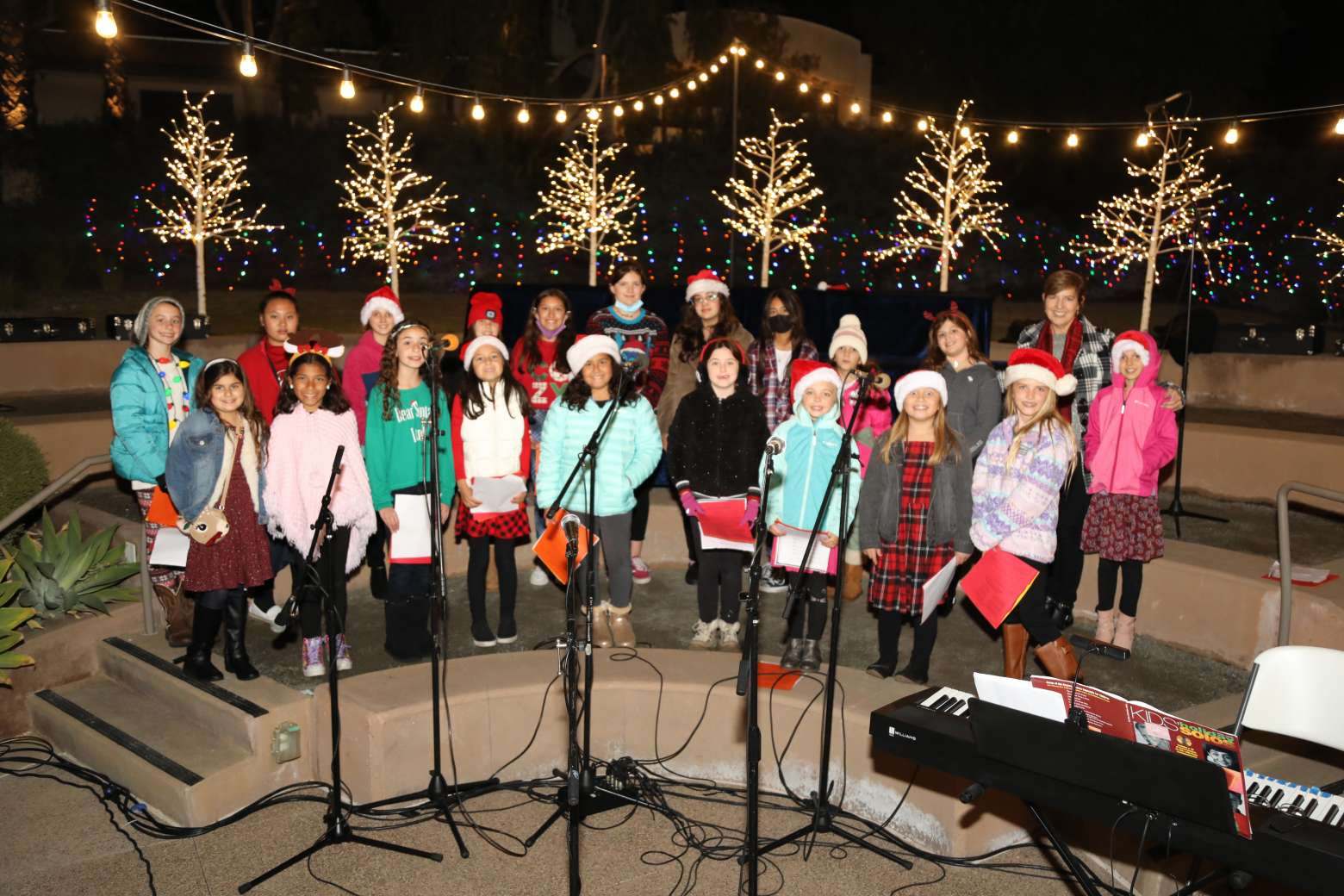 Parents in Prayer Please join us Tuesday Morning at 7:40 to pray the Rosary in the Library.

Parent Patrol We are still looking for parents to help with traffic pattern. Now is a great time to sign up and get those parent hours completed.

Winter Sports The winter sports season has begun! Practices will begin this week. Our first games will be this Saturday. Please see the game schedules attached. Let's have a great season!
Parents are not allowed at Practice due to COVID restrictions.
FACTs Family Portal
As you may remember we moved away from Gradelink this year to FACTs Family Portal for our gradebook. We are finally ready to open it up for parents to see as of today. It will be open for parents in grades 4-8. Please follow the link to set up your login information. https://www.factsmgt.com
1. In the upper right hand corner or the screen click Parent Log In
2. Click FACTs family portal
3. Then complete the login
4. Our district code SSA-CA
Lunch Table Repair
Joe Carton and some volunteers worked diligently over break on the Lunch table roof repairs. There is still some work to do. We are looking for volunteers for the following Saturdays.
January 8, 22 and 29.
February 5 and 12
If you are able to help please contact: Joe Carton 619-337-4980 jecarton@gmail.com
COVID Updates
As you know we are seeing cases of Omicron raise quickly in our County. At this time, we will continue to follow the protocols we have in place. I will update you if the County makes any changes.
To ensure the safety of our staff and students please continue to keep your child home if they are experiencing any symptoms or have been a close contact.
Please send your child with a mask everyday. Please keep your child home if they show these symptoms:
Fever or chills
Cough
Shortness of breath or difficulty breathing
Fatigue
Muscle or body aches
Headache
New loss of taste or smell
Sore throat
Congestion or runny nose
Nausea or vomiting
Diarrhea
When your child returns to school please have them come through the front office to verify they are ready to return.
We are in need of child size masks. Please donate if you are able.
Important Dates
Monday, January 3rd- Back to School!/ 3-4 Soccer
Tuesday, January 4th- Tuesday Assembly/ Guitar /Drama/ Volleyball/ 1-2 White Team Soccer
Wednesday, January 5th – 1-2 Blue Team Soccer
Thursday, January 6th- V Boys BB/ Volleyball/ Kinder Soccer
Friday, January 7th- 1/2 Day- JV Boys BB
Monday, January 10th- 3-4 Soccer
Tuesday, January 11th- Tuesday Assembly/ Guitar /Drama/ Volleyball/ 1-2 White Team Soccer/ PTG Mtg. @ 6:30pm Wednesday, January 12th – 1-2 Blue Team Soccer
Thursday, January 13th- V Boys BB/ Volleyball/ Kinder Soccer
Friday, January 14th- 2nd Q ends/ JV Boys BB
Monday, January 17th- No School! Martin Luther King, Jr.